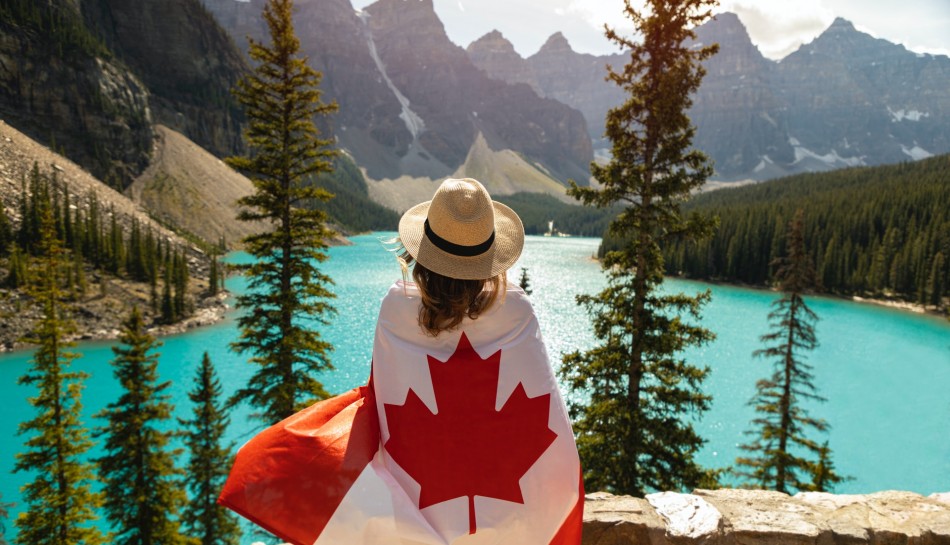 Canada held an unheard-of Express Entry draw inviting tens of thousands of candidates to apply for permanent residence.
Canada invited 27,332 candidates to apply for permanent residence in its latest Express Entry draw— you read that right.
Immigration, Refugee and Citizenship Canada (IRCC) invited candidates from the Canadian Experience Class (CEC) on February 13. This unprecedented Express Entry invitation round only required candidates to have a Comprehensive Ranking System (CRS) score of at least 75— the lowest CRS requirement ever.
Today's draw was almost six times larger than the largest Express Entry draws ever (5,000 ITAs were issued in four straight draws between November 18 and December 23 last year). Prior to today, the lowest CRS cut-off requirement ever was 199 points in the May 16, 2017 draw which only invited Federal Skilled Trades Program candidates.
On Wednesday, Canada also held an Express Entry draw inviting 654 Provincial Nominee Program (PNP) candidates to apply for permanent residence, that makes a total of 27,986 Invitations to Apply (ITAs) issued this week.
IRCC implemented the tie-break rule, meaning candidates who had the minimum score of 75 were only included if they submitted their Express Entry profile before September 12, 2020 at 15:31 UTC.
Today's draw goes to show IRCC's commitment to achieving its target of 401,000 new immigrants in 2021. Of those, IRCC is aiming to welcome 108,500 newcomers through Express Entry-managed programs, according to its 2021-2023 Immigration Levels Plan. Next year that target increases to 110,500, and then to 113,750 in 2023. Canada has given Federal High Skilled programs— which are managed by the Express Entry system— the largest share of new immigrant allocations for the next three years. This means the Express Entry system will continue to be Canada's main source of new immigrants for the foreseeable future.
Canada's immigration minister, Marco Mendicino, recently said that IRCC will make efforts to achieve the ambitious immigration targets by transitioning more temporary residents to permanent residents during the pandemic.
The unprecedented draw today seems to indicate that IRCC is aiming to issue as many invitations as it can at the beginning of this year so that it can complete the permanent residence landings of successful Express Entry candidates later in 2021. This would provide IRCC with a greater opportunity to achieve its immigration levels target amid ongoing coronavirus disruptions across the world. At the same time IRCC and Mendicino continue to stress that they will also look to global talent including those currently outside of Canada to support the country's post-pandemic recovery.
What is Canada's Express Entry system?
Express Entry is not an immigration program itself, but an application management system for the three programs under the Federal High Skilled category: the Federal Skilled Worker Program, the Federal Skilled Trades Program, and the Canadian Experience Class.
In order to get into the Express Entry pool of candidates, skilled workers need to make sure they are eligible for one of these programs. If so, they will get a CRS score, which is based on their age, education, work experience, language proficiency in English or French, as well as other factors. Candidates who get a provincial nomination through a PNP, for example, get an additional 600 CRS points, which effectively guarantees that they will receive an ITA in an Express Entry draw.
IRCC holds these draws about every two weeks, inviting Express Entry candidates to apply for Canadian permanent residence. Canada has not yet held an all-program draw in 2021, which includes candidates from the Federal Skilled Worker Program. Instead, CEC and PNP candidates have been invited in separate program-specific draws.
Canada is prioritizing these candidates during the coronavirus pandemic because they are, generally, more likely to already be in the country. PNP candidates have been selected by their respective provinces or territories to meet the demands of their local labour markets, and CEC candidates are oftentimes already established in Canada. IRCC held these program-specific Express Entry draws for about three months after Canada first went into lockdown in March 2020. By September the department was back to holding all-program draws held every two weeks until the end of the year. It is very likely that IRCC will once again hold all-program draws in 2021 during the pandemic, as they have done before.
Who is invited?
Here is a hypothetical scenario of someone who may have been invited in today's draw:
Ruth is 30 years old, married and completed her bachelor's degree in Canada in May, 2019. Since completing her bachelor's degree, she has been working as a restaurant manager in Canada. Before coming to Canada, she worked as a restaurant manager overseas. Her wife, Pinky, is 33 years old and has been working as an accountant in Canada for one year. She got her bachelor's degree before coming to Canada. They each wrote the IELTS and scored a 6 in all categories. They entered the pool with Ruth as the principal applicant. Their CRS score of 437 would have been high enough to obtain an ITA during the February 13 Express Entry draw.
Sources : cicnews.com