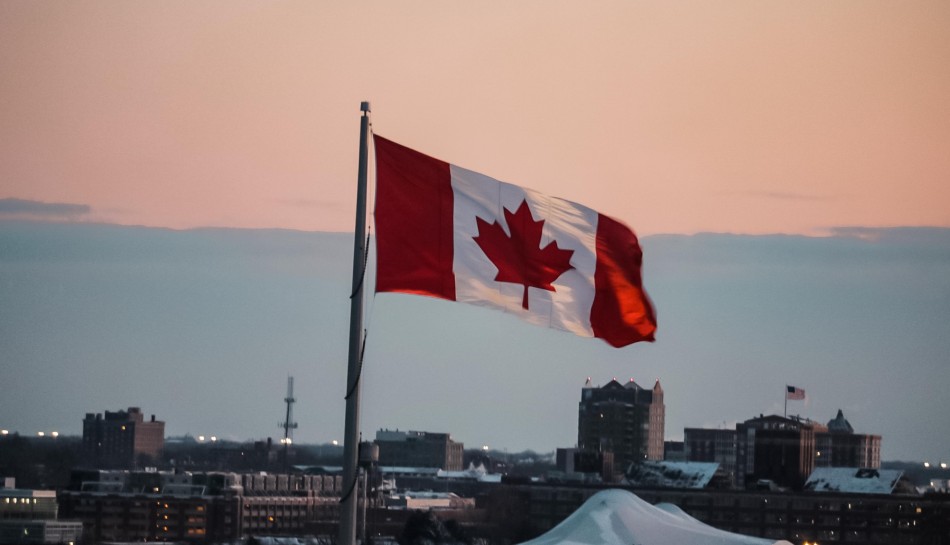 Immigration to Canada hits a new high, marking the country's second consecutive record-breaking year since the pandemic-related downturn in 2020.
Canada landed 437,120 permanent residents (PRs) across the country in 2022.
This figure, taken from data published by Immigration, Refugees and Citizenship Canada (IRCC), represents a nearly eight percent increase from the total number of PRs landed in 2021.
This is also the second year in a row that Canada has exceeded its stated immigration target according to the 2022-2024 Immigration Levels Plan, besting the 2022 target number (431,645) by over 5,000 people. Last year also marks just the third time in Canadian history (including 1913 and 2021) that this country has welcomed over 400,000 immigrants in a single calendar year.
Note: In 2020, Canada welcomed just 184,000 new PRs due to COVID-19 travel restrictions
In 2022, economic immigration programs were once again Canada's top priority and source of immigrants. In fact, Canadian immigrants coming to this country through economic streams – including worker programs, business programs, the Provincial Nominee Program (PNP) and temporary resident to permanent resident pathways – accounted for 58.5% of all new Canadian PRs throughout the year.
Monthly breakdown of new Canadian permanent resident landings for 2022
In every month of 2022, Canada welcomed at least 23,000 new PRs. The following lists the exact number of new Canadian PRs that arrived in Canada every month last year.
January: 35,450
February: 37,360
March: 40,985
April: 36,365
May: 37,985
June: 43,940
July: 43,330
August: 34,135
September: 44,645
October: 33,625
November: 25,970
December: 23,340
New Canadian permanent resident landings for 2022 by immigration class
In 2022, 256,000 new PRs arrived in Canada through economic-class immigration programs. This is 14,150 more economic immigrants than the country had targeted as part of the 2022-2024 Immigration Levels Plan released in mid-February of last year – a difference of +5.8%.
Under the family class of immigration programs in this country, 97,165 new permanent residents came to Canada in 2022. This figure represents 22.2% of all newly landed Canadian PRs, which fell short of the 105,000-person target set in the 2022-2024 Immigration Levels Plan.
Note: IRCC wanted this group to account for just over 24% of all newly landed PRs in 2022.
To round out the major Canadian immigration classes, 2022 saw a total of 75,330 "resettled refugees and protected persons" land in Canada. Refugees and protected persons accounted for 17.2% of all new Canadian permanent residents. Although this is a higher number of people than Canada was able to welcome the year prior (60,115 in 2021), IRCC fell just short of the 76,565-person target set for this immigration class (17.7% of all Canadian PRs).
The remaining roughly 8,500 new Canadian PRs were designated by IRCC as coming to Canada under "All Other Immigration."
Most Canadian PRs who landed in 2022 were citizens of India, China and Afghanistan
The top source countries among 2022's group of new Canadian permanent residents has shifted slightly from last year, with Brazil and South Korea dropping out of the top 10 in favour of Afghanistan and Syria.
India continues to be the leading source of immigration for Canada in 2022, with China in second place again, similar to a year ago. However, in a deviation from 2021, the percentage of immigrants from these two countries – 32% and 8%, respectively, last year – has decreased.
In 2022, the following 10 countries were Canada's top immigration sources according to each immigrant's country of citizenship. Each country will be listed alongside the number of immigrants that came from that country and the percent of Canada's total PR number accounted for by that country.
India (118, 095 immigrants) – 27%
China (31,815 immigrants) – 7.2%
Afghanistan (23,735 immigrants) – 5.4%
Nigeria (22,085 immigrants) – 5.05%
Philippines (22,070 immigrants) – 5.04%
France (14,145 immigrants) – 3.2%
Pakistan (11,585 immigrants) – 2.6%
Iran (11,105 immigrants) – 2.5%
United States of America (10,400 immigrants) – 2.3%
Syria (8,500 immigrants) – 1.9%
Top immigration destinations for PRs in 2022 included Ontario, Quebec
In 2022, although Ontario remained the top immigrant destination among PRs in Canada, Quebec overtook British Columbia as the second most common initial settlement location among this group.
In 2022, 42.2% of new PRs chose Ontario as their initial destination—a decrease from the nearly 49% who landed throughout the province in the year prior. This may be a function of Canada's effort to spread the benefits of immigration further across the country, which is being accomplished as the PNP starts becoming more prevalent than Express Entry over time.
In second place was Quebec, which landed 68,685 immigrants in 2022. This figure represents about 15.7% of all new immigrants, up slightly from just over 12% in 2021.
Finally, British Columbia landed 14% of Canada's immigrants in 2022, down around three percent from last year. The only other region to exceed 10% of all landed immigrants in 2022 was Alberta, as the province landed a total of 49,460 immigrants throughout the year (11.3%).
Below is a table outlining every province and territory in Canada, the number of landed PRs in that region for 2022 (along with the percentage share), as well as the percentage change in landed PRs for that region from 2021.
| Province/Territory | 2022 PRs | % of all PRs | % change from 2021 |
| --- | --- | --- | --- |
| Newfoundland and Labrador | 3,490 | 0.7% | +0.2% |
| Prince Edward Island | 2,665 | 0.6% | - |
| Nova Scotia | 12,650 | 2.8% | +0.6% |
| New Brunswick | 10,205 | 2.3% | +1% |
| Quebec | 68,685 | 15.7% | +3.4% |
| Ontario | 184,725 | 42.2% | -6.7% |
| Manitoba | 21,645 | 4.9% | +0.8% |
| Saskatchewan | 21,635 | 4.9% | +2.2% |
| Alberta | 49,460 | 11.3% | +1.4% |
| British Columbia | 61,215 | 14% | -3.1% |
| Yukon | 455 | 0.1% | - |
| Northwest Territories | 235 | 0.0% | -0.1% |
| Nunavut | 45 | 0.0% | - |
| Province not stated | 20 | 0.0% | -0.1% |
| Canada total | 437,120 | 100% | - |
Source : cicnews.com