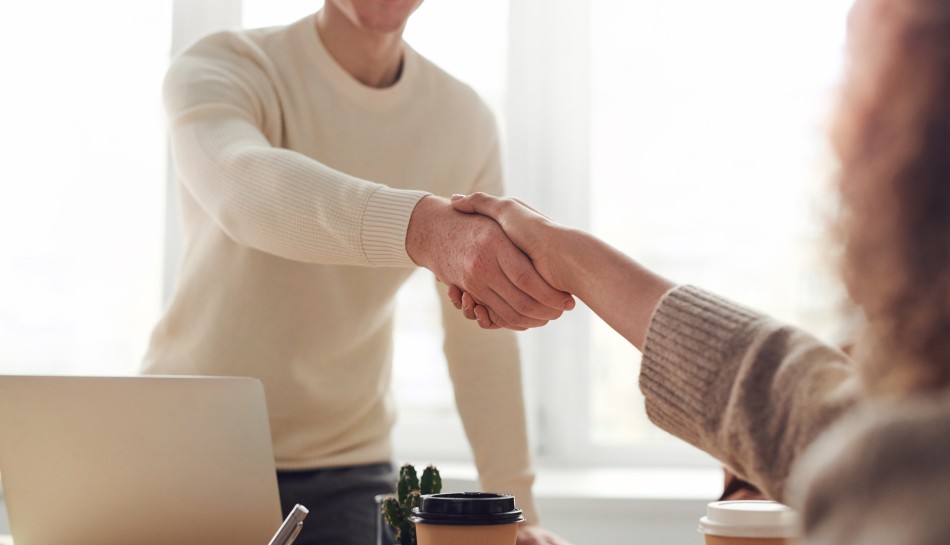 Deciding to immigrate to Canada is both an exciting and challenging decision. One of the first questions that potential immigrants often ask themselves is whether they should handle the immigration process by themselves or seek the services of a Regulated Canadian Immigration Consultant (RCIC). This article aims to guide you through the ins and outs of each option, comparing their respective advantages, disadvantages, and costs.

Are you considering immigrating to Canada but unsure whether to go it alone or hire a regulated consultant? Our article explores the pros and cons of both options, providing you with the information you need to make an informed decision.

Understanding the Canadian Immigration Process
The Canadian immigration process can be complex, with numerous programs and categories to consider, as well as varying eligibility criteria. It is crucial that potential immigrants fully understand the process in order to make informed decisions about whether to proceed alone or seek professional help.
Eligibility Criteria for Immigration to Canada
Before starting the immigration process, it is essential to determine if you meet the eligibility requirements. Immigration to Canada is based on a point system that considers factors such as age, education, work experience, adaptability, and language skills. To be eligible for consideration, an applicant must achieve a certain score on this point system, which varies depending on the specific immigration program.
It is important to note that the eligibility criteria for immigration to Canada can change over time. For example, in 2021, the Canadian government announced changes to the point system that would give more weight to language proficiency and work experience. Staying up-to-date on these changes can help potential immigrants understand their chances of success.
Additionally, each immigration program has its own specific requirements related to work experience, job offer, or provincial nomination. Ensuring that you meet these criteria before embarking on the application process can save you both time and money.
Different Immigration Programs and Categories
Canada offers a variety of immigration programs, each catering to different types of applicants. Some of the most popular programs include the Federal Skilled Worker Program, the Canadian Experience Class, the Provincial Nominee Program, and the Family Sponsorship Program. Determining the most appropriate program for your circumstances is a key factor in successfully immigrating to Canada.
It is important to note that some programs may have specific requirements related to the applicant's occupation or industry. For example, the Atlantic Immigration Pilot Program is designed to attract workers in specific industries, such as healthcare, information technology, and hospitality.
Each program has its own unique set of requirements and processes, meaning that a thorough understanding of the program you are applying to is critical for success.
Required Documents and Application Process
Applying for immigration to Canada requires a significant amount of documentation. Applicants must provide official documents that prove their identity, education, work experience, language proficiency, and financial stability, among other requirements. These documents must be submitted online or by mail, as required by the specific immigration program.
It is important to note that the Canadian government takes immigration fraud very seriously. Providing false information or documents can result in a permanent ban from entering Canada. As such, it is crucial that all documents submitted are accurate and truthful.
The Canadian immigration application process can be lengthy and may take several months or even years, depending on the program and the applicants' individual circumstances. Ensuring that all necessary documents are submitted correctly and on time is crucial for a smooth application process.
It is also important to note that the Canadian government may request additional documentation or information at any point during the application process. Being prepared to provide this information in a timely manner can help ensure a successful application.
Pros and Cons of Handling the Immigration Process Alone
Advantages of Self-Managed Immigration
Choosing to manage your immigration process independently can offer several advantages. For one, it can save you the cost of hiring a professional consultant, allowing you to allocate your resources elsewhere. Additionally, self-managed immigration allows you greater control over the application process, giving you the opportunity to learn and understand the Canadian immigration system firsthand. This can be particularly beneficial for those who already possess a high level of knowledge or experience in immigration law and procedures.
Moreover, managing your immigration process alone can give you a sense of accomplishment and independence. You will be able to take pride in the fact that you were able to successfully navigate the complex immigration system on your own. This can be especially true for individuals who are self-motivated and enjoy taking on challenges.
Another advantage of self-managed immigration is that you can work at your own pace. You can take your time to gather all the necessary documents and information, without feeling pressured to meet someone else's deadlines or schedule.
Disadvantages of Self-Managed Immigration
However, there are potential pitfalls when handling the immigration process alone. Navigating the various regulations, requirements, and forms can be overwhelming and confusing, particularly for those unfamiliar with the Canadian immigration system. Misunderstandings or mistakes can delay or even jeopardize your application, possibly leading to a refusal or even a ban on future applications.
Furthermore, the lack of guidance and support throughout the process may result in missed opportunities, such as applying to programs that suit your skills and background most effectively. This can be particularly true for those who are less experienced navigating complex bureaucratic systems or have limited language skills in English or French.
It's also important to note that the Canadian immigration system is constantly changing, and it can be difficult to keep up with the latest updates and requirements. Professional immigration consultants are often better equipped to stay on top of these changes and ensure that your application is up-to-date and meets all the necessary criteria.
Finally, managing your immigration process alone can be time-consuming and stressful. It can be challenging to balance the demands of the application process with your other responsibilities, such as work or family obligations.
Conclusion
In conclusion, while self-managed immigration can offer certain advantages, it's important to carefully consider the potential drawbacks and ensure that you have the necessary knowledge, skills, and resources to successfully navigate the process. If you're unsure whether self-managed immigration is right for you, it may be worth consulting with a professional immigration consultant to discuss your options and determine the best course of action.
The Role of Regulated Canadian Immigration Consultants (RCICs)
What is an RCIC and What Do They Do?
Regulated Canadian Immigration Consultants (RCICs) are professionals who are licensed by the Immigration Consultants of Canada Regulatory Council (ICCRC) to provide immigration advice and representation to clients. They possess the necessary expertise and knowledge to navigate the complexities of the Canadian immigration system, assisting applicants in choosing the right programs, preparing documentation, and submitting applications on their behalf.
RCICs are trained to provide expert advice on the different immigration programs available in Canada, including the Federal Skilled Worker Program, the Canadian Experience Class, and the Provincial Nominee Program. They can help applicants determine which program is best suited to their needs, taking into account their qualifications, work experience, and language proficiency.
Once an applicant has selected a program, the RCIC will guide them through the application process. This includes preparing and reviewing all necessary documentation, such as educational and work experience certificates, language test results, and police certificates. The RCIC will also ensure that the application is submitted correctly and on time.
Benefits of Hiring an RCIC
Employing the services of an RCIC can provide numerous benefits to applicants. These include expert guidance on immigration program selection, comprehensive review and submission of documents, and representation in the event of any complications or issues during the application process. With their extensive experience and knowledge of the Canadian immigration system, RCICs can help to maximize your chances of a successful application, preventing potentially costly mistakes.
Another advantage of hiring an RCIC is that they can provide applicants with personalized advice and support throughout the immigration process. They can answer any questions or concerns that applicants may have, providing reassurance and guidance every step of the way.
RCICs can also provide support to applicants who are already in Canada and looking to extend their stay or apply for permanent residency. They can assist with the preparation and submission of applications for work permits, study permits, and visitor visas, as well as applications for permanent residency through programs such as the Express Entry system.
Potential Risks and Scams to Watch Out For
While hiring an RCIC can provide a significant advantage to applicants, it is essential to be aware of potential risks associated with employing an immigration consultant. Some individuals claim to be qualified immigration consultants when they are not, defrauding applicants of their money and providing incorrect advice or fraudulent services.
Applicants should always verify a consultant's ICCRC membership before hiring them. The ICCRC website has a searchable database of all licensed RCICs, which can be used to confirm whether a consultant is in good standing. It is also a good idea to interview several consultants before making a decision, to ensure that you find one who is knowledgeable and experienced in your particular immigration needs.
Be cautious of any services that seem too good to be true, such as guarantees of a successful application or promises of faster processing times. No immigration consultant can guarantee the outcome of an application, as the decision ultimately rests with the Canadian government. Additionally, processing times can vary depending on the program and the applicant's individual circumstances.
In conclusion, hiring an RCIC can provide significant benefits to applicants seeking to immigrate to Canada. With their expert knowledge and experience, RCICs can help to navigate the complex Canadian immigration system, maximizing the chances of a successful application. However, it is important to be aware of potential risks and scams associated with immigration consulting and to take steps to protect yourself and your immigration goals.
Comparing Costs: Self-Managed vs. Hiring an RCIC
Application Fees and Other Expenses
Regardless of whether you choose to manage your immigration process independently or hire an RCIC, there will be associated costs. These include application fees, language test fees, document authentication fees, and other expenses related to the immigration process. These costs will apply regardless of the method chosen and should be factored into the decision-making process when comparing self-managed immigration to hiring an RCIC.
It is important to note that the costs associated with immigration can vary significantly depending on the type of visa or immigration program you are applying for. For example, the fees associated with a study permit application are different from those associated with a work permit application. Therefore, it is essential to familiarize yourself with the specific costs associated with your particular immigration journey.
RCIC Consultation and Service Fees
The primary financial consideration when hiring an RCIC is their consultation and service fees. These fees can vary widely between consultants, with some charging a fixed rate for their services while others charge hourly rates. Additionally, some RCICs offer tiered services, where clients can choose different levels of support, depending on their needs and budget.
When considering the cost of hiring an RCIC, it is important to understand the services that are included in their fees. Some consultants may only offer basic application assistance, while others may provide more comprehensive services, such as job search assistance or settlement support. It is also important to note that the fees charged by RCICs are regulated by the Immigration Consultants of Canada Regulatory Council (ICCRC) to ensure that they are fair and reasonable.
While the cost of hiring an RCIC can be significant, it is worth considering the value of their expertise and the potential consequences of errors or oversights in the application process. A qualified RCIC can provide guidance on the best immigration program for your particular situation, help you navigate the complex application process, and ensure that all required documents are submitted correctly and on time. Your immigration journey is an important life-changing decision, and for many applicants, the peace of mind provided by professional assistance is well worth the investment.
Weighing the Financial Investment
Ultimately, the decision to handle your immigration process alone or to contract with an RCIC will depend on various factors, including your personal circumstances, knowledge of the Canadian immigration system, and financial resources. It is essential to weigh the financial investment against the potential risks of managing your immigration journey independently, considering how important a successful outcome is for your future.
It is also important to consider the potential benefits of hiring an RCIC. In addition to providing expert guidance and support throughout the application process, an RCIC can also help you navigate the Canadian job market, connect you with community resources, and provide ongoing support as you settle into your new life in Canada.
By carefully considering the information provided in this article, you will be better equipped to make an informed decision regarding the best approach to your Canadian immigration journey.