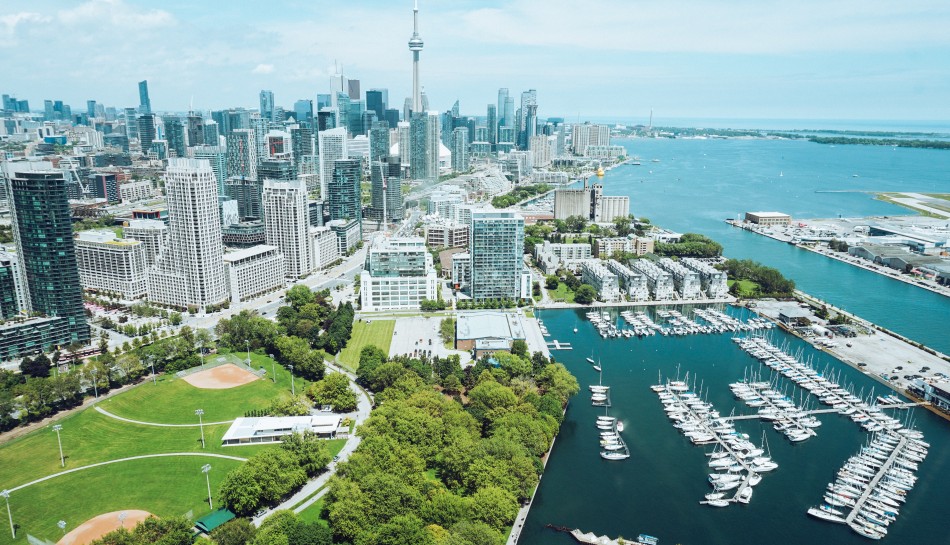 Fall and the lead-up to the Christmas holiday period are typically busy seasons for developments from Immigration, Refugees and Citizenship Canada (IRCC) and Canada's immigration system in general.
While there are a lot of moving parts to Canada's immigration system, there are several key developments to watch for as the year comes to a close.
These include potential changes in Canada's immigration policy priorities and permanent residence levels, and updates to the parents and grandparents, international student, and work permit programs.
New Ministerial Mandate Letter?
Prime Minister Justin Trudeau may issue a new Ministerial Mandate letter in the coming months.
Mandate letters act as instructions to ministers from the Prime Minister on the government's objectives for their term.
In other words, the letter to Canada's Immigration Minister shapes the country's immigration policy and will help determine how IRCC acts moving forward.
The Prime Minister may choose to issue new mandate letters following a cabinet shuffle, such as the one that occurred this summer when Marc Miller became Canada's new immigration minister but there is no obligation for the Prime Minister to issue a letter at all and Minister Miller may simply pick up where Sean Fraser, the previous minister left off.
The last mandate letter requested that the minister continue to welcome newcomers under the Immigration Levels Plan to help reunite family and strengthen Canada's economic growth and recovery post-pandemic.
Immigration Levels Plan 2024-2026
In non-election years, IRCC is legally required to release its Immigration Levels Plan by November 1st.
The plan outlines the targets for the number of permanent resident admissions and further breaks it down to the class of immigration (economic, family or refugee and humanitarian) and then the program. For example, the 2023-2025 plan shows that by the end of 2025, Canada will admit 500,000 new permanent residents per year of which 301,250 will be economic class and of those, 114,000 will be Express Entry candidates.
It is not known if IRCC will decrease, increase, or maintain the targets when it releases the 2024-2026 levels plan this year. Immigration Minister Marc Miller has said that he doesn't see the targets decreasing.
"I don't see a world in which we lower [immigration targets], the need is too great … whether we revise them upwards or not is something that I have to look at but certainly, I don't think [we will] lower them," said Miller.
Office of the Auditor General Report on Processing Immigration Applications
The Office of the Auditor General (OAG) is charged with reviewing the internal workings of Canada's government and finding areas that require improvement, as well as identifying successes.
It is expected that by the end of the year the OAG will release an audit to determine if IRCC has processed permanent resident applications as promptly and efficiently as possible to ensure that the department is meeting its objectives to support Canada's economy, reunite families and assist humanitarian class applicants.
The audit is not expected to cover processing of non-permanent resident applications.
Express Entry
Express Entry has undergone some major changes this year. In May, IRCC introduced six new categories for category-based selection draws. In these draws a specific candidate attribute is they key consideration instead of a high a comprehensive ranking system (CRS) score. One category is for strong French-language abilities and the remaining five target those with work experience in one of these sectors:
Healthcare
Science, technology, engineering, and mathematics (STEM) professions
Trades, such as carpenters, plumbers, and contractors
Transport
Agriculture and agri-food
According to a recent report by the Globe and Mail, IRCC is planning to put a heavy emphasis on candidates with STEM work experience. It said between 28 percent and 31 percent of invitations that are issued through Express Entry this year are expected to go to people with experience in STEM professions, like software developers and data scientists.
Still, all-program draws, which include candidates from the Canadian Experience Class, the Federal Skilled Trades Program, and the Federal Skilled Worker Program, have made up the majority of Invitations to Apply (ITAs) over the summer with no indication this will change.
Parents and Grandparents Program (PGP)
IRCC invites the parents and grandparents of Canadian citizens and permanent residents to apply for family class sponsorship annually. In recent years, IRCC has announced details of the Parents and Grandparents Program in the fall.
In 2022, sponsors were only chosen to apply if they were selected through a lottery. IRCC only considered sponsors who had applied between October 13, 2020, and November 3, 2020, to help clear a large backlog of applications that accumulated throughout the COVID-19 pandemic.
In 2022, IRCC invited 23,100 PGP participants. The current Immigration Levels Plan shows a target of 28,500 new permanent resident admissions through the PGP for 2023, rising to 36,000 by the end of 2025.
It is not yet known what process IRCC will use for the PGP 2023.
International Students
Minister Miller says that Canada is on track to welcome 900,000 international students this year. To help support them, IRCC and Global Affairs Canada are currently conducting a review of Canada's international student program (ISP).
As the year progresses, more details can be expected regarding the Trusted Institutions Framework, a proposed two-tier model for study permit issuance to strengthen the integrity of the ISP.
According to reports by ICEF, Designated Learning Institutions (DLIs) that meet the IRCC criteria for a Trusted Institution could benefit from faster study permit processing for international students who are admitted.
More details on the framework should become known in the fall. There will likely also be details regarding other IRCC measures to strengthen integrity for the International Student program.
Further, on December 31 the IRCC policy to allow certain students to work full-time (with no cap on the number of hours worked) is set to expire. IRCC has said it will reevaluate the policy and decide on the next steps.
Tech Talent Strategy
On June 27, IRCC announced a new Tech Talent Strategy to attract more newcomers in tech occupations.
IRCC says it will be launching an Innovation Stream under the International Mobility Program this year to help Canada's employers hire foreign workers without a Labour Market Impact Assessment (LMIA).
Under the Innovation Stream, IRCC will issue employer-specific work permits for up to five years to workers who have job offers at a company identified by the government as a contributor to Canada's economic goals. It is unique in that it will also issue open work permits to workers in select, in-demand occupations.
IRCC has also committed to becoming a more attractive destination digital nomads (foreign nationals who work remotely for an employer outside of Canada) and it will release more details surrounding a dedicated pathway for these workers. Currently, digital nomads don't need a work permit as they may arrive on a Temporary Residence (visitor) visa and stay in Canada for up to six months. More details may be forthcoming regarding how digital nomads who get a job in Canada can transition to a Canadian work permit.
Source: cicnews.com