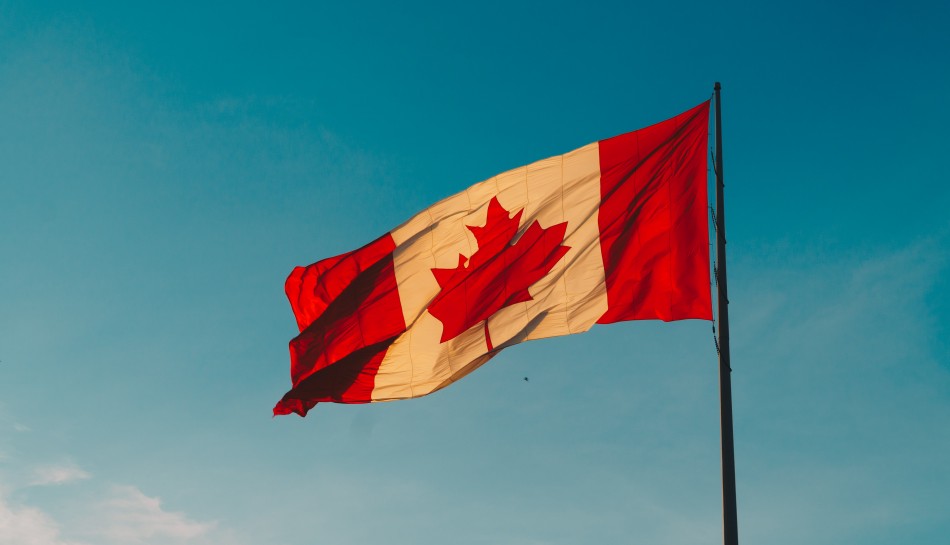 Canada wants to attract young, well-educated, skilled foreign workers to move to Canada. has a points-based immigration system called Express Entry.
You must have a score of at least 67 points out of a possible 100 Selection Factor criteria before you apply under the Express Entry Comprehensive Ranking System (CRS). Qualified applicants can receive an Invitation To Apply for permanent residence in Canada.
Points are awarded based on different criteria eligibility in a candidates Express Entry profile, including:
- age
- a job offer, with or without LMIA
- skills and experience factors
- a nomination by a province or territory
- a Canadian degree, diploma or certificate
- having strong French language skills, with more additional points going to candidates who also have English language skills
- having relatives in Canada
Express Entry ranks higher candidates between the ages of 24 and 44. What happens if you score high on all the selection criteria - except for age?
Under its 2021-2023 Immigration Levels Plan, Canada plans to welcome more than 400,000 immigrant newcomers each year beginning in 2021, well over 1,200,000 newcomers from 2021 - 2023.
- 2021: 401,000
- 2022: 411,000
- 2023: 421,000
What If I'm Too Old For Express Entry?
An applicant's age is worth 12% of the overall selection criteria. If you are age 47 or over, you will not be awarded any points under the Age factor of the Comprehensive Ranking System. As you get later into your 30s, your age points
If you are too old to qualify under Canada's Express Entry immigration system, you have other options to qualify for immigration.
Alternatives to Express Entry
If Express Entry is not a good option for you due to your age, there are other ways to immigrate to Canada. Here are some alternatives to Express Entry if you do not qualify under the basic eligibility selection criteria.
Fact: 75% of new Canada permanent residents are accepted through programs other than Express Entry.
In addition, there are many more opportunities and programs for individuals to move to Canada. An immigration professional can review your qualifications and help identify immigration opportunities that fit your education, skills and specific situations.


Study Permits
Advanced education in Canada is a good alternative for individuals who do not qualify under the Express Entry selection criteria. A Canada study permit allows you to attend an approved, accredited university for an advanced degree. International graduates already living in Canada have priority and a special application process for many in-demand occupations in Canada.
Enroll in a graduate study program for post-graduate work to gain Canadian education credentials.
Accompany your spouse or common-law partner while they study in a University with a Canada study permit.
Fact: Canada is prioritizing permanent residence for in-Canada international graduates.
Find a Canadian Job
Many Canadian employers are looking for temporary skilled foreign workers to fill open jobs. If you find a job with a Canadian employer who wants to hire you and they give you a written job offer, they can sponsor your immigration to Canada.
Fact: Canada's new TR to PR programs helps temporary workers already in Canada become Permanent Residents
ICT: Intra-Company Job Transfers
An intra-company transfer (ICT) is when an employee is currently working for a company and that company wants to move the employee temporarily to a different country while they continue to work for the same company. Intra-company transferees will require a temporary Work Permit to work in Canada.
Fact: Canada is prioritizing permanent residence for in-Canada temporary workers.
Investment and Economic Immigration
Canada has put into place programs to increase economic immigration in order to improve Canada's economy due to the aging workforce. Economic immigrants are admitted to Canada based on their education, skills and work experience. In addition to Express Entry, Canada's economic immigration programs include:
Canada's Start-Up Visa targets immigrant entrepreneurs with the skills and potential to build businesses in Canada that are innovative, can create jobs for Canadians and can compete on a global scale.
The Self-Employed Persons Program allows people to immigrate to Canada permanently as a self-employed person.
The Global Talent Stream fast-tracks visas for skilled immigrants.
Fact: PNP can improve your Express Entry score by up to 600 points.
PNP - Provincial Nominee Program
Each province has unique, specific worker needs. Canada gives each Province control over the qualifications for foreign workers through their Provincial Nominee Program (PNP). The PNP system allows each territorial and/or provincial government to select immigrants based on the specific economic needs of that territory or province. PNP immigration programs include:
- Alberta Pathways for Foreign Graduates
- Atlantic Immigration Pilot
- Quebec Skilled Worker
- Rural and Northern Immigration Pilot
- Agri-Food Immigration Pilot
Fact: PNP can improve your Express Entry score by up to 600 points.
Family Class
Canada places a priority on family reunification. If a family member - spouse, parent, or grandparent - already is a permanent resident or citizen in Canada, they can sponsor you to move to Canada through Family Class Sponsorship programs include:
- Parents and Grandparents Program
- Spousal Sponsorship
- Super Visa
- Spousal Open Work Permit
Fact: Family reunification is a Canadian immigration priority
Sources : ackahlaw.com