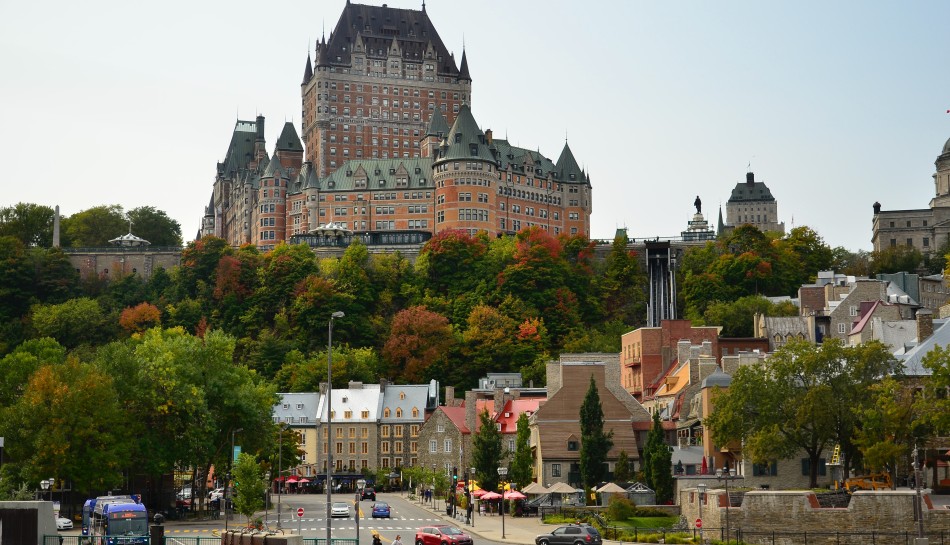 Quebec has its own immigration process, with distinct programs and selection criteria.
Quebec has more immigration authority than any other province and territory in Canada due to its unique francophone status. The Canadian Constitution states that immigration falls under both federal and provincial jurisdiction, but the federal government plays a leading role in immigration. In 1968, Quebec launched its own immigration ministry.
Quebec obtained the power to set its own immigration targets and select immigrants according to its own criteria and procedures. It is the only province that has total control over admission in the economic admissions pathway. In the rest of the country, the federal government is responsible for selecting candidates through economic pathways with its own selection criteria and ranking system. Ultimately, the federal government has the final decision on admissions into the country, regardless of the immigration pathway.
In order to immigrate to Quebec, a candidate must first apply to the provincial government. The province will assess the candidate based on their own rules and critiera. If selected, the candidate will obtain a Certificat de selection du Quebec (CSQ), issued by the Quebec Ministry of Immigration. Once issued a CSQ, only then will the candidate be able to apply to Immigration, Refugees and Citizenship Canada (IRCC) for permanent residence.
Immigration targets
The Ministry of Immigration, Francisation and Integration released the 2023 Quebec Immigration Plan outlining the province's immigration targets for the year. The plan states that they expect to admit between 49,500 and 52,500 people to the province in 2023.
The economic category will represent the largest proportion of newcomers, specifically a target of 33,900 people, making up over 65% of newcomers. Within this category, Quebec expects to welcome up to 29,500 skilled workers and up to 4,300 business immigrants, which include the self-employed, investors and entrepreneurs.
Quebec also hopes to welcome between 10,200 and 10,600 newcomers through family reunification and between 6,900 and 7,500 refugees and people in similar situations in 2023.
Francophone immigrants
One of the main focuses of the governing party in Quebec, the Coalition Avenir Quebec (CAQ), is to protect the French language in the province. In an attempt to do so, the province hopes to select immigrants coming to Quebec under economic immigration programs that already speak French.
Francois Legault, the Premier of Quebec, made a speech at the National Assembly of Quebec in November 2022, where he discussed the importance of Francophone immigration to the province. He stated that by 2026, he would like to require all Quebec economic immigrants to be francophone.
How to immigrate to Quebec
There are various ways to immigrate to Quebec, including skilled worker pathways, family sponsorship and options for businesspeople.
Quebec places special emphasis on knowledge of French when selecting skilled worker immigrants, but it is possible to meet the requirements for Quebec's immigration programs without speaking French.
Quebec's economic immigration programs include the Quebec Skilled Worker Program (QSWP) and the Quebec Experience Program (PEQ). The QSWP is for foreign skilled workers who want to become permanent residents of Canada and reside in Quebec. The PEQ is a popular option for skilled workers with eligible work experience in the province and for international students with an eligible diploma from a Quebec post-secondary institution.
Arrima is the online platform used by the Quebec government to manage skilled worker applications. It was created in 2018 to increase processing of immigration applications and coordinate immigration candidates with the provinces' labor market needs. Candidates who wish to immigrate to Quebec can create a profile and if eligible, are assigned a score and ranked against other candidates in the pool. Candidates are selected by the Expression of Interest (EOI) system.
A person may be eligible for immigration to Quebec through family class sponsorship. If the person has a spouse or common law partner who lives in Quebec, that spouse or partner may sponsor them to come live with them. If the person is a dependent child or grandparent of someone who lives in Quebec, they may also be eligible for sponsorship.
The sponsor must sign an "undertaking" making them legally responsible for the family member they wish to sponsor and may be required to show they have the required income to support the family member. The length of an undertaking and the income requirements for a sponsor in Quebec differs from these requirements in the rest of the country.
How to get a work permit and student permit in Quebec
There are two types of work permits programs in Canada:
Temporary Foreign Worker Program: A Labour Market Impact Assessment (LMIA) is required for the foreign worker to obtain a work permit
International Mobility Program: an LMIA is not required for a foreign worker to obtain a work permit
The purpose of an LMIA is to demonstrate that the hiring of a foreign worker will not have a negative impact on Canada's labor market. Although the LMIA process is common, there are many various LMIA-exempt work permits.
The province of Quebec has their own work permit requirements. Quebec has its own list of occupations that allow for an expedited LMIA. In order to get a work permit, the foreign worker is required to obtain a document called a Certificat d'Acceptation du Quebec (CAQ) in addition to an LMIA.
Similar to the work permit process, in order to obtain a student permit in Quebec, the prospective student must also obtain a CAQ if they wish to study in the province.
Only once the CAQ is obtained can the foreign worker or student submit the work or study permit application to Immigration, Refugees and Citizenship Canada.
Source : cicnews.com